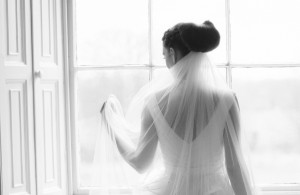 Timeless Bridalwear prove the ideal service for brides wishing to give their dream dress another spectacular day out. Coupled with our professionalism and expertise you can rest assured that the likelihood of selling your dress with us is greatly complimented and enhanced.
Changed Your Mind?
We assist soooo many brides that have changed their mind on their original wedding dress. We help brides sell the dress and they can search for their true dream dress with us by their side to assist!
How It Works
We will draw up a tailored contract with agreed reserves, figures and dress details which will be signed by both parties. We will keep you promptly updated on any offers by prospective interest.
How We Can Help
Your dress will be professionally cared for and marketed.. We are happy to take  all the inconvenience and hassle of selling from you! And even better, there is no 30% service fee if your dress doesn't sell.
We offer a unique special service for brides, that will attract an extremely wider customer base to your dress that would not be received if you were to sell privately.
Call Lizzelle or Adele to arrange a selling appointment or if you have any further queries.