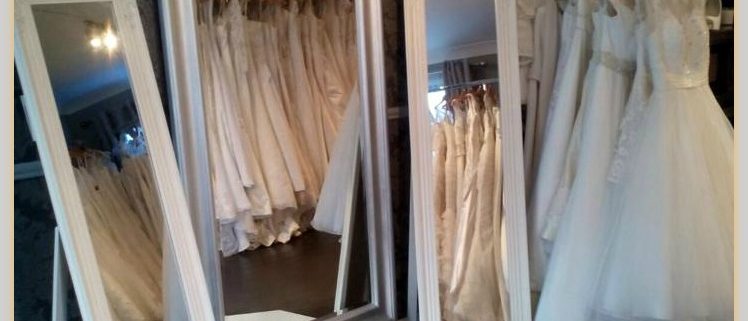 Student Days
As some of our lovely readers may know, I am currently studying Digital Marketing and Digital Media Management in DKIT.  It was a daunting experience to delve back in to the world of classrooms and study, ten years having (quickly) passed since my last finals! I quickly settled in to the routine and combination of lectures, study and work with ease and I am almost tearful its ending in a month's time.
However, I am so grateful as the course has enabled us as a small family company to make its mark in the local bridal industry and allowed us reach more wonderful brides to show the value and service we are so thrilled to offer!
Video Production
One of our recent assignments was to choose a company and demonstrate the 'Integrated Marketing Communications' of the company.
Naturally, I proposed showing what I know best – Timeless Bridalwear! Linda,  whose face you have seen many times modelling our beautiful gowns, is also a student of the course, in order to grow her make up business Flawless You ! (Check out her awesome work!)
The video we made took 4 days to film and edit. FOUR days for THREE and a HALF minutes! Hollywood is next eh…
Don't Tell the Bride
Featuring on Don't Tell the Bride was an excellent method of showing brides nationwide that they really don't have to spend €€€ to find their dream dress. Aisling, the bride from our show,  tells me how she takes a peek every day at her dress and how the dress Romano chose with us was way ahead of her original wedding dress (she had already bought one before going on the show)  She had reservations on pre-loved until she came to us and loved our service and attentiveness.
Also Aisling loved the fact that Romano could buy such a stunning dress on a tiny budget!
Sooooo many brides have come to us directly because they saw how we operate on the show. They still continue to come to us, based on seeing the show!
The video demonstrates a bride's typical journey from seeing us on Don't Tell the Bride.
Turn it up & Enjoy!
Adele
Xx
http://www.timelessbridalwear.ie/wp-content/uploads/2016/11/bridal-boutique-Timeless-Bridal-Wear-wedding-dresses.jpg
988
748
lizzelle
http://www.timelessbridalwear.ie/wp-content/uploads/2013/04/logo1.png
lizzelle
2016-12-12 18:46:18
2016-12-12 18:46:18
Timeless Bridalwear's Homemade Video!